Vebego Deutschland!
The takeover of hectas in early 2022 brought Vebego one step closer to its goal of becoming an important player in the German market. The merger of hectas with sister company Servico followed. The new company has been operating as Vebego Facility Services Deutschland since 1 January 2023. We asked two key figures about their experiences in building this company. Holger Feldker, founder of Servico, and Markus Breithaupt, from the ranks of hectas.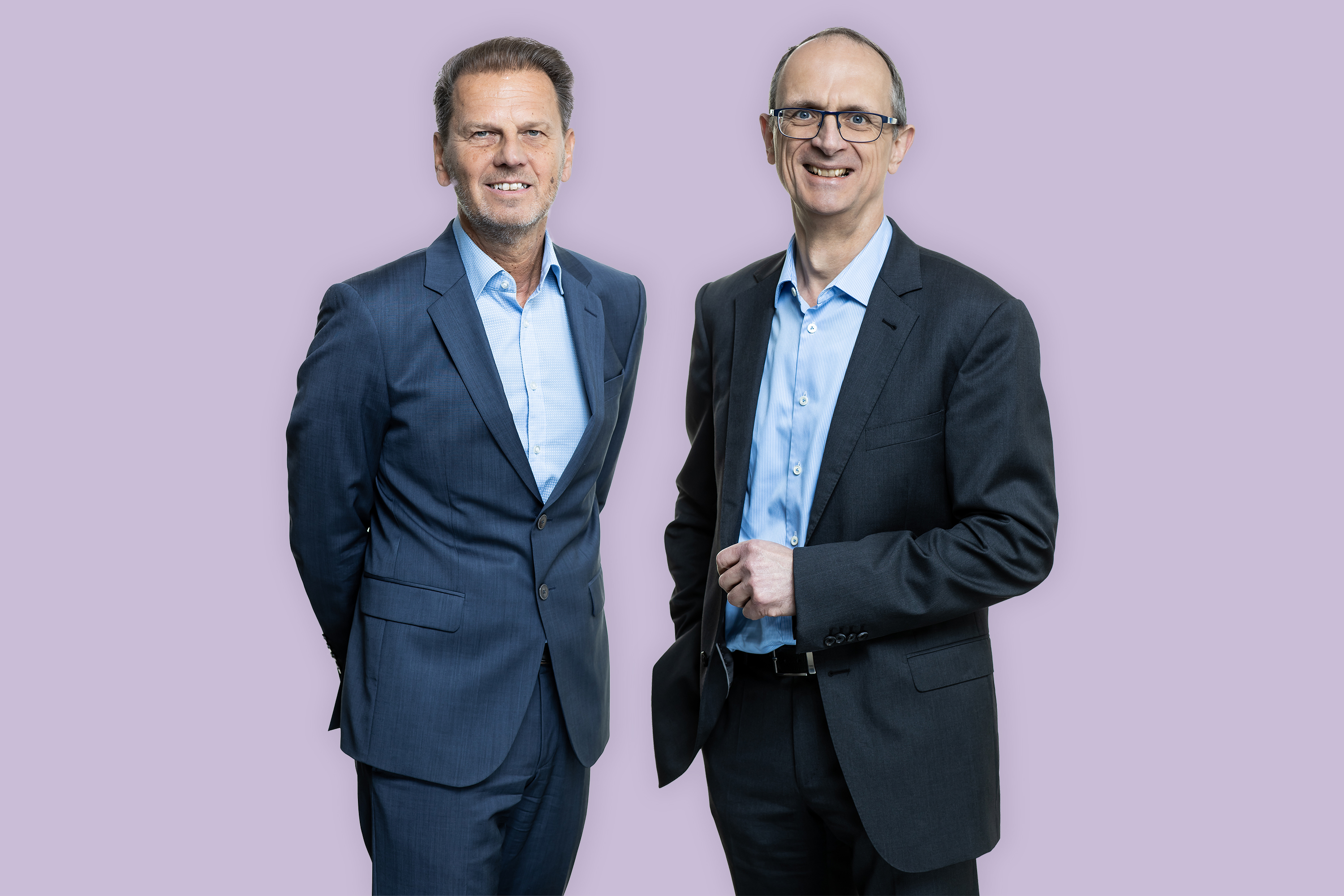 How do you look back on 2022?
 Markus Breithaupt: 'In early 2022, Vebego acquired hectas. Shortly after, it was also decided to merge hectas with Servico forming one new Vebego company: a large German facilities company, a top 20 player. In 2022, we mainly focused on the integration of systems and work processes. hectas had already centralised the salary administration and worked successfully with SAP software applications. The intention was that Servico would also work within these types of frameworks in the future. The Servico employees therefore had to familiarise themselves with the new systems. The hectas employees have supported and guided them very well in this. Both groups made great efforts, in addition to their other tasks. It was a fantastic achievement by everyone involved.'
Holger Feldker: 'From the autumn of 2022, supervisors and administrative staff at Servico have been intensively trained on how to use the new ERP systems. Something that seems purely technical but also involves a lot of emotions. You not only work with a new system, but also with a new company, new colleagues and new ways of working. Of course, this also leads to uncertainty here and there. I am very proud of what we have achieved. When we started the integration, we faced huge challenges. Most of those were tackled in 2022.'
What are you doing to remove this type of uncertainty?
 Holger: 'I founded Servico in 1994. In 2007, Vebego took over 50% of the shares and in 2018 the remaining 50%. I quickly grew in the Vebego family and felt comfortable from the start. That is why I can very well and authentically convey what it means to be "Vebego" - what it means to work for a family company like Vebego. Many Servico employees who experienced Vebego's early days still work with us - that speaks volumes.'
Markus: 'Any change creates uncertainty because you cannot immediately estimate all the personal effects and their consequences. At an early stage, I referred to Vebego's guarantees, for example with regard to job security, and tried to objectify the relevance of the fears and concerns in discussions. We have also clearly addressed the existing risks and the temporary additional workload. At the same time, we have tried to recognise and realise the opportunities and benefits for each individual. Not only do we gain a stronger market position, we also strengthen business continuity and there are more career opportunities. We want to grow and need more employees, and can offer good development opportunities. This reality must be clear to everyone and trust must be built. And that takes time.'
You worked together to redesign processes and systems, and to form a new management team. How did that go?
 Markus: 'We visited all the sites together in 2022. Holger has proven to be a colleague I can trust. We can talk openly to each other, even though we sometimes have different ideas and go different ways. We fight for our own ideas, but ultimately we always make a decision together. And we adhere to that.'
What will happen in 2023?
 Markus: 'The merger resulted in a company with approximately 6,000 employees and more than a quarter of a billion turnover. That requires intelligent processes and modern IT. We will continue to refine this. Starting in 2023, we will be talking to customers about what the merger means to them, in terms of quality and volume, but also in additional services such as security. We will pay more attention to the cultural theme and the optimisation of our future processes. Here we are still fully transforming two separate companies into one new company.'
Holger: 'Until my retirement at the end of 2023, I would like to contribute to building a corporate identity as Vebego. That identity will be characterised by entrepreneurial spirit, flat hierarchies, great personal responsibility and simple, structured processes. We want to cultivate these values as Vebego Deutschland and maintain the best of the two worlds of hectas and Servico. That way, we create a new culture that all employees recognise and experience, and that serves our customers. As two parts welded together, we need an exhilarating confidence, that famous good feeling in your gut. That's the challenge I'm facing, what we're facing. Also with the help of Wolfgang Koch, who joined us on 1 March as transformation officer.'